Our Investment in COFE App: MENA's leading online coffee marketplace

We are leading a $15m (SAR 56m) series B investment round in COFE App, GCC's leading online coffee marketplace alongside eWPT Capital Arabia, Al-Imtiaz group, and other regional investors. COFE App envisions becoming the region's first farm-to-cup player providing value to all stakeholders in the coffee chain.
This starts by offering a digital 'one-stop shop' marketplace that provides multiple ordering facilities to consumers looking for a smart way to grab their daily cup of coffee. COFE App is promoting local farming practices by specifically offering a "Saudi black coffee box" which contains beans sourced from Jazan. By doing so, the company aims to contribute to the growth of the local coffee industry by offering a sustainable and digitized consumer channel for local coffee farmers.
The global coffee market is anticipated to expand 4.47% yearly (CAGR 2023-2025) to generate $496 billion in revenue by 2023, and per-person revenues of $65 based on population statistics. The Mordor Intelligence research a projects that the Middle East & African coffee market would grow at a CAGR rate of 7.5% between 2022 and 2027, making it the second most profitable commodities market after oil - a prospect that has been met with enthusiasm from regional coffee-producing and consuming countries, especially Saudi Arabia.
In Saudi Arabia, the market share for coffee is expected to witness significant growth in the coming years to reach a projected $2.2 billion by 2028. The value of imports has risen to $300 million annually or ~$1 million per day, due to importing about 80,000 tons of coffee between 2019-2020. This makes the Kingdom the largest Middle Eastern market for coffee as it accounts for 40% of all stores in the region. The trend has been fueled by the increasing demand for premium coffee by younger populations, and is expected to continue with the tourism industry's expansion and direct promotion of specialty coffee as a popularized tourist commodity.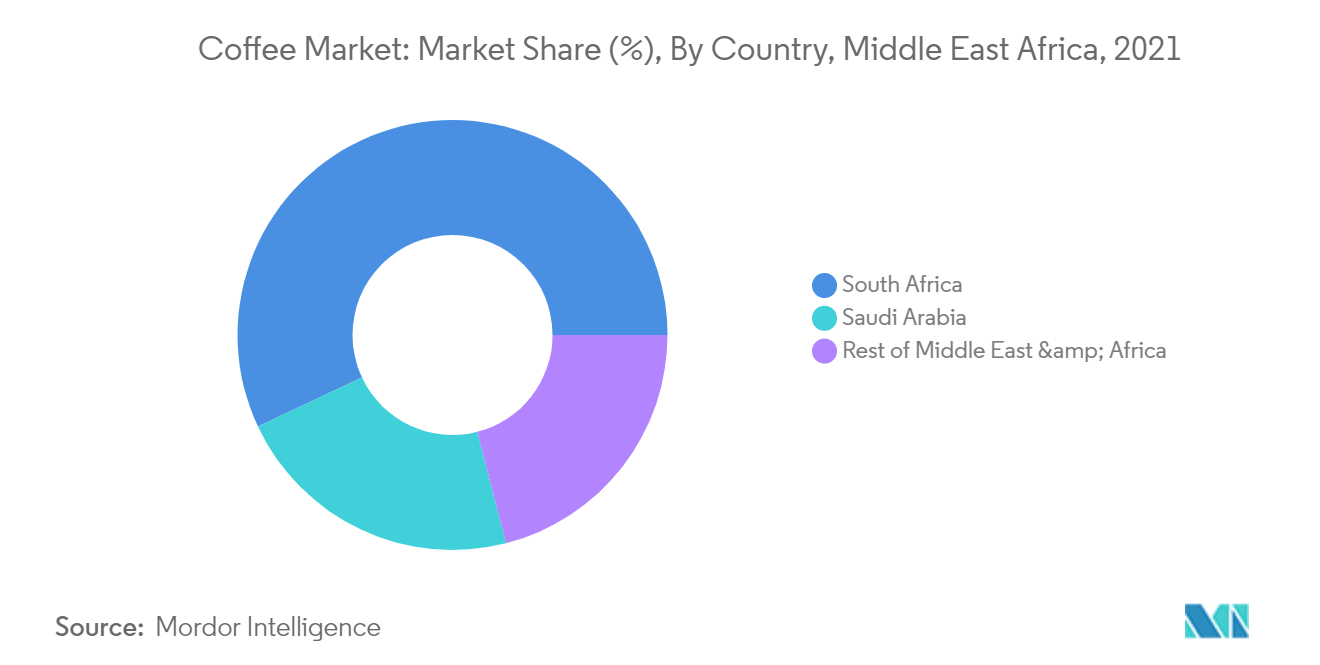 Accelerating this trend, Saudi Arabia's Public Investment Fund (PIF) announced the launch of the Saudi Coffee Company back in May of 2022, as part of a SAR 1.2 billion ($320 million) investment initiative to develop the national coffee industry and increase local production from 300 to 2,500 metric tons annually. Through this program, the country's government plans to grow around 5,000 tonnes of higher-quality coffee annually and export it at a major scale by 2040. The PIF also aims to develop dedicated academies in Saudi Arabia where entrepreneurs, coffee plantation owners, and farmers can get the training needed to help them start their own coffee businesses.
In December 2022, COFE App signed an agreement with the Saudi Coffee Company (SSC) to amplify its coffee reach in the kingdom and beyond. The partnership between COFE App and SCC is set to propel the coffee e-commerce sector further, making Saudi-grown beans available to coffee lovers through COFE App's mobile application and offering a lucrative opportunity for the country's coffee market to reach its projected growth goal during the forecast period.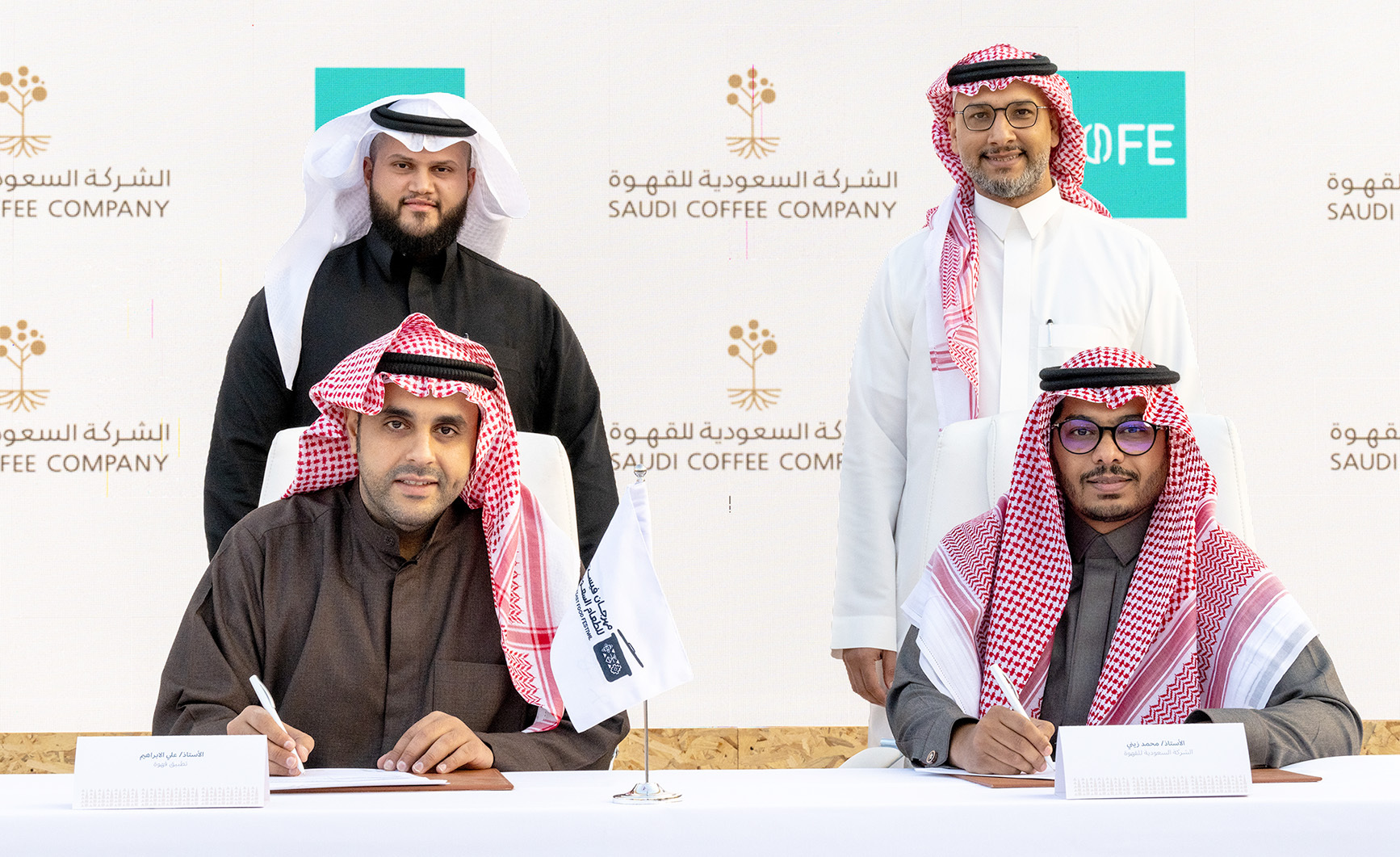 When we met Ali Al Ebrahim, the founder of COFE App, and his team, we recognized their meticulous understanding of the potential impact of digitizing the coffee market in the GCC region and beyond. Since its launch, COFE App has served over 5 million cups of coffee from over 500 popular regional and international brands, out of 2000+ branches across 4 countries. In fact, since the soft launch of its e-commerce segment late last year, they have already onboarded 107 roasteries and 110k+ product SKUs. Achieving widespread acceptance from users in the Kingdom and beyond, COFE App is well-positioned to tap into the $44 billion coffee market in the MENA region.
We are thrilled to join COFE App on its mission to advocate for and elevate the local coffee industry in Saudi Arabia, bringing to the region an end-to-end solution that is looking to grow not only its own user base but also the entire coffee industry in the Kingdom. This also aligns with Saudi Aramco's efforts to promote sustainability and support local farming practices through helping to generate a steady income stream and improve community livelihood. We are excited to partner with COFE App to advance the coffee industry both regionally and globally.